AirPods Pro prompt safety concerns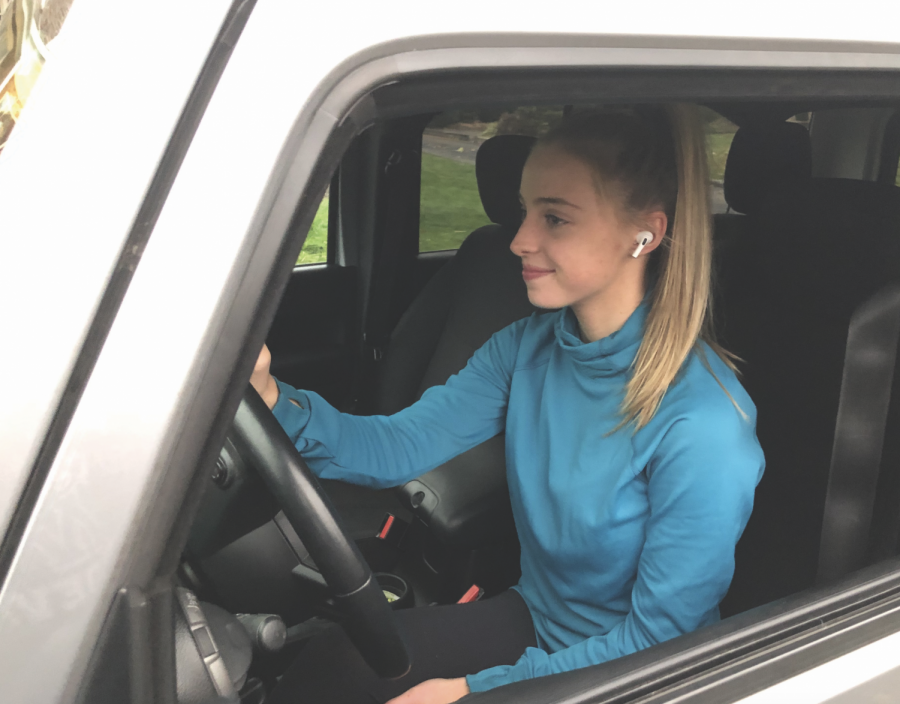 The earphones that took WHS by storm in 2018 are back and better than ever—or are they? While many believe Apple just upped its game with the anticipated release of the AirPods Pro on Oct. 30, unfortunately the new headphones come with a safety concern.
Unlike the original AirPods, the AirPods Pro are noise-canceling with the choice to switch over to transparency mode, in which the earphones still pick up background noise. Additionally, the new AirPods come with three different earbud covers to ensure the best t in your ears.
Although these fancy new earphones may look stylish and comfortable on the surface, a hidden danger lies beneath.
Walking out of WHS, it isn't uncommon to watch students get into their cars with AirPods still in and then drive away with music playing in their ears. A major issue that will likely arise from this is that the noise-cancellation feature can pose a threat to other drivers or pedestrians on the road. If a driver were to honk their horn to signal something to the driver wearing the AirPods Pro, they may not hear the signal and could potentially cause an accident that could have easily been prevented.
The use of the noise-canceling mode can not only create an issue on the streets but can also cause one in school. Students already violate the one earphone policy, and with a noise-canceling device, the issue only becomes more dangerous.
Teachers constantly warn students to take one of their AirPods out in the halls. This noise-cancelling setting can potentially cause more issues with students not paying attention to announcements in the hall, creating a safety issue if a lockdown or re drill were announced.
The safety concerns of the original AirPods continue to grow with the AirPods Pro, threatening users who ignore the possible dangers these products pose to the WHS community.