A word of warning against Twitter politics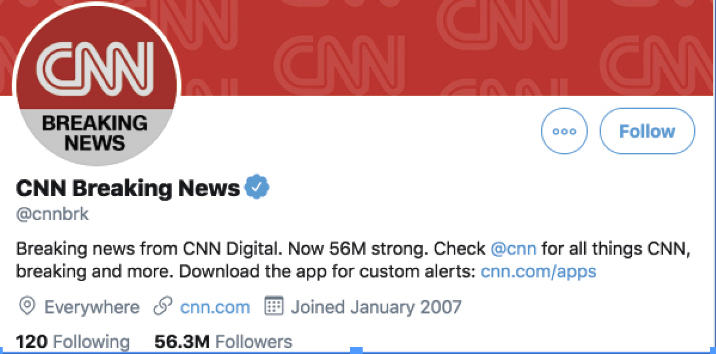 As someone who has had Twitter since 2014, I can safely say I am addicted to the app, spending 31 percent of my screen time on the site. There are many things I love about the app, but along the way, I learned an important lesson that I wish to share with fellow Twitter users: avoid political accounts.
Political news accounts are popular on Twitter, with accounts like @washingtonpost, @CNN and @nytimes amassing a combined 103.6 million followers. When I joined the app, I immediately followed several of my favorite politicians and pundits, figuring it would keep me informed on politics. 
Political accounts, whether run by news organizations, politicians or political experts, are often in a race to see who can tweet an update first. This need for speed often causes these accounts to forgo fact-checking the information, resulting in later tweets correcting their original posts. Some of the most well-publicized, yet misreported incidents, include Buzzfeed News's false January 2019 tweet that President Trump instructed his personal lawyer Michael Cohen to lie to Congress, and The Washington Post and CNN quickly releasing scathing articles against the Covington Catholic High School students that resulted in $250 and $275 million defamation lawsuits, respectively, by the students. 
News reported on Twitter is mostly posted by reporters not at the scene; instead, they tweet information received from other sources as soon as they hear it. Fact-checking with sources on the scene is nonexistent in a race to be the first to tweet breaking news. This makes the outlets' followers value the velocity of the news over its validity. 
Twitter has also allowed politicians to send out informal, sometimes inaccurate, statements about extremely sensitive matters, delegitimizing themselves and the office they hold. The most obvious example of this is President Donald Trump, who often tweets nonsensical statements about matters of national security, his impending impeachment trial in the Senate and the Mueller Investigation. 
"
'So ridiculous. Greta needs to work on her Anger Management problem, then go to a good old fashioned movie with a friend. Chill, Greta Chill!'"
— @realDonaldTrump
Trump famously tweeted after Greta Thunberg was named the 2019 Time Person of the Year: "So ridiculous. Greta needs to work on her Anger Management problem, then go to a good old fashioned movie with a friend. Chill, Greta Chill!" This, and other incidents, have turned Trump's Twitter account into a national embarrassment, completely delegitimizing the authority of his office in the eyes of world leaders and American citizens. 
Receiving political information from Twitter breeds complacency, making a person uninformed, consumed by sloth and susceptible to believing in a warped political reality. Twitter also gives politicians an outlet to release false and offensive statements without supervision. This can all culminate in followers of these accounts becoming uninformed about  and losing respect for American politics. 
To new Twitter users: avoid these accounts. Read a newspaper or wait for the news on TV to ensure you receive edited and fact-checked information.
And to those who are veteran Twitter users with a timeline embroiled in political accounts: it might improve your perception of the world significantly if you simply hit "unfollow."